THE FOUNDERS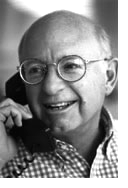 Albert P. Stauderman, Chairman & CEO
Albert has supervised the advertising production of thousands of television commercials since 1964, when he joined Procter & Gamble as an Assistant Commercial Production Supervisor. At P&G he became a respected leader and innovator in the commercial production industry. As Associate Manager of commercial production, he managed a staff that was responsible for the advertising production and budget control of over 450 commercials per year.
Some accomplishments at P&G included pioneering the cost-plus-fixed-fee method of production buying, establishing the industry's first successful computer cost analysis system, and creating and managing cost-saving consolidations in commercial completion and distribution. He envisioned and managed the development of the first practical computer-assisted tape finishing system for TV commercials, and (with Ted Bird, a co-founder of BBS) was designer of the current federal regulations on copyrighting TV commercials.
He became Director of Advertising Production at Richardson-Vicks in 1982. There, Al led the development and production of breakthrough TV and print advertising on several brands and the creation of special advertising for cable.
With Mr. Bird and Robert E. Bonette, he founded Bird Bonette Stauderman in 1985. BBS has grown since then to a multi-national consulting group, which provides advertising production management, cost control and talent management and payment administration services to a number of the world's largest TV advertisers.
Stauderman is an acknowledged authority on such diverse fields as film and video technology, Hispanic commercial production, sales taxes on film and videotape, test commercial production, and the effective use of music in TV advertising.
He was the principal author of The Association of National Advertisers' TV Commercial Production Cost Trends studies of 1985 and 1986, and has been a panelist and trainer at various ANA production and creative workshops.
Stauderman is a graduate of Syracuse University's TV-radio curriculum. He was the founding president of the Syracuse University Newhouse School of Public Communications Alumni Association. He has done graduate work in art and design, and has lectured widely to industry groups and college audiences on advertising and TV commercial production.
In his "spare" time, Al is a certified sailing race management officer, is president of an educational foundation, is active in church work, and serves as a commissioner for his town of Wilton, Conn.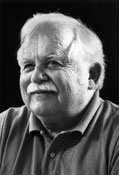 Ted Bird, Director
Ted is an industry leader and recognized authority on TV commercial talent management and compensation. He brings a unique breadth of broadcast business management experience to our group. Over his career, he has worked as producer and head of production, has managed broadcast business affairs at two large agencies and has placed his stamp indelibly on industry-union relations in the talent field.
After graduating from the University of Oklahoma, Bird came to New York to work in production capacities for the NBC-TV network and WOR-TV. His advertising career started with 11 years at J. Walter Thompson, first as a developer of the innovative Television Workshop, and later as Broadcast Business Manager of the Ford group.
For five years he was Vice President, Manager of Broadcast Operations at McCann-Erickson, Inc. His responsibilities included supervision of line producers, production of occasional "super projects", and management of the casting, traffic and A/V departments at what was then the world's largest and (as now) one of its most creative agencies.
Prior to co-founding BBS in 1985, Bird was Vice President, Director of Broadcast Services at Doyle Dane Bernbach for thirteen years. At DDB he restructured five departments and redesigned the agency's talent payroll system to accommodate an increase in payroll over a 14-year period from $3MM to $12MM without incurring additional overhead expense. He supervised celebrity talent negotiations during much of this time, and was responsible for TV production estimating, broadcast traffic, talent payment and the in-house audio-visual operations at the agency.
Ted is a leader in the advertising industry. He has served as Vice Chairman of the American Association of Advertising Agencies' Broadcast Administration Policy Committee and Chairman of its Subcommittee on Commercial Production. He was also a member of the 4A's-ANA Joint Policy Committee on Talent Union Relations, and was on its Negotiating Subcommittee for 18 years.
He serves as a management trustee on the Screen Actors Guild-Producers Pension & Health Funds representing the advertising industry and is a member of the Administration Committee, Benefits Committee, Benefits Appeals Committee, and the Collections Committee. He is also a trustee of the Motion Picture Players Welfare Fund.
Along with Al Stauderman, Ted is also a Director of BBS Worldwide, BBS Inc. and BBS Europe.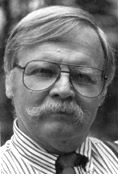 Robert Bonette
Bob Bonette was born and raised in Kansas City, Mo. He went to Purdue, switching his major from Education to Marketing in preparation for a career in business. Following graduation and a stint in the Army, Bob went to work for S.C. Johnson in sales and marketing capacities. He was appointed manager of Johnson Wax's sales and marketing organizations Caracas, Venezuela.
Upon return to the U.S., Bob joined the Needham, Harper agency as an account supervisor. Bob's keen knowledge of the TV production business was acquired at this time and in 1970, with the advent of the cost-plus-fixed-fee buying method, Bob ventured into business for himself and founded Robert E. Bonette and Associates, one of the first advertising production consulting services. His long time clients included Richardson Vicks and Johnson and Johnson.
It was at Vicks that Bob met Al Stauderman and, through Al, Ted Bird. In 1985 the three of them founded BBS.
At BBS, Bob was chief financial officer and a manager of several of the firm's biggest accounts. When time permitted, he pursued his favorite avocation of golfing. While a devotee of the theater and of Native American art, Bonette was known for the cowboy clothes and boots he wore to meetings on Madison Avenue, for his curly blonde hair and for his picturesque language. To Bonette an unethical supplier was "crooked as a dog's hind leg". Someone who believed in erroneous information was "suckin' swamp water".
Bob died unexpectedly of a heart attack in 1996 in Miami, where he had gone for a pre-production meeting. Memorials to a life devoted to the arts may be found in the Philadelphia Museum of Art and the Roundabout Theater in New York City.